Japanese Shears and Gardening Tools
Made in Tsubamesanjo
Japanese Shears and Gardening Tools
"Made in Tsubamesanjo", our ongoing special event held at ITSUMO this month, is featuring beautiful and functional kitchenware and home goods directly from the city of Tsubamesanjo located in Niigata prefecture. Tsubamesanjo is best known for their traditional craftsmanship and famous for its metal processing and technological evolution.
Now as the days are getting brighter with Spring approaching, we would like to introduce some of our favourite new products available at ITSUMO.
Stunningly handcrafted by the skilled craftsmen in Tsubamesanjo using their traditional techniques and knowledge, a selection of essential Japanese tools for gardening are now available in-store and online. Highlighting from traditional Japanese bonsai shears to high quality tools for all gardening/ outdoor lovers, we hope to share inspiration and joy of working with plants, flowers, soil and the nature. Whether that be foraging on a camping trip, pruning flowers in a yard or starting a mini indoor garden at home, these beautiful tools are truly pleasurable to use.
EXTENDED!!!
Thanks to all the amazing response we've been getting for the event, "Made in Tsubamesanjo" will run until Sunday March 6th, 2022. We look forward to seeing you soon!
ITSUMO
279 East 6th Avenue, Vancouver BC V5T 1J7
Sentei & Ueki Gardening Scissors
Ideal for traditional Japanese bonsai and general gardening work, these shears feature strong forged blades with razor-blade sharpness. Handmade one by one from high-carbon forged steel by skilled craftsmen at Toyama Hamono in Niigata prefecture.
About Toyama Hamono
Toyama Hamono is a traditional shears manufacturer based in Sanjo Niigata, Japan, a town famous for the craft of blacksmithery since 1861. Their methods are based on the manufacturing methods of Japanese swords (Katana) and have been hand-making secateurs and shears for almost 160 years. Toyama Hamono continues a respectful reputation throughout Japan and the world for producing excellence in gardening shears.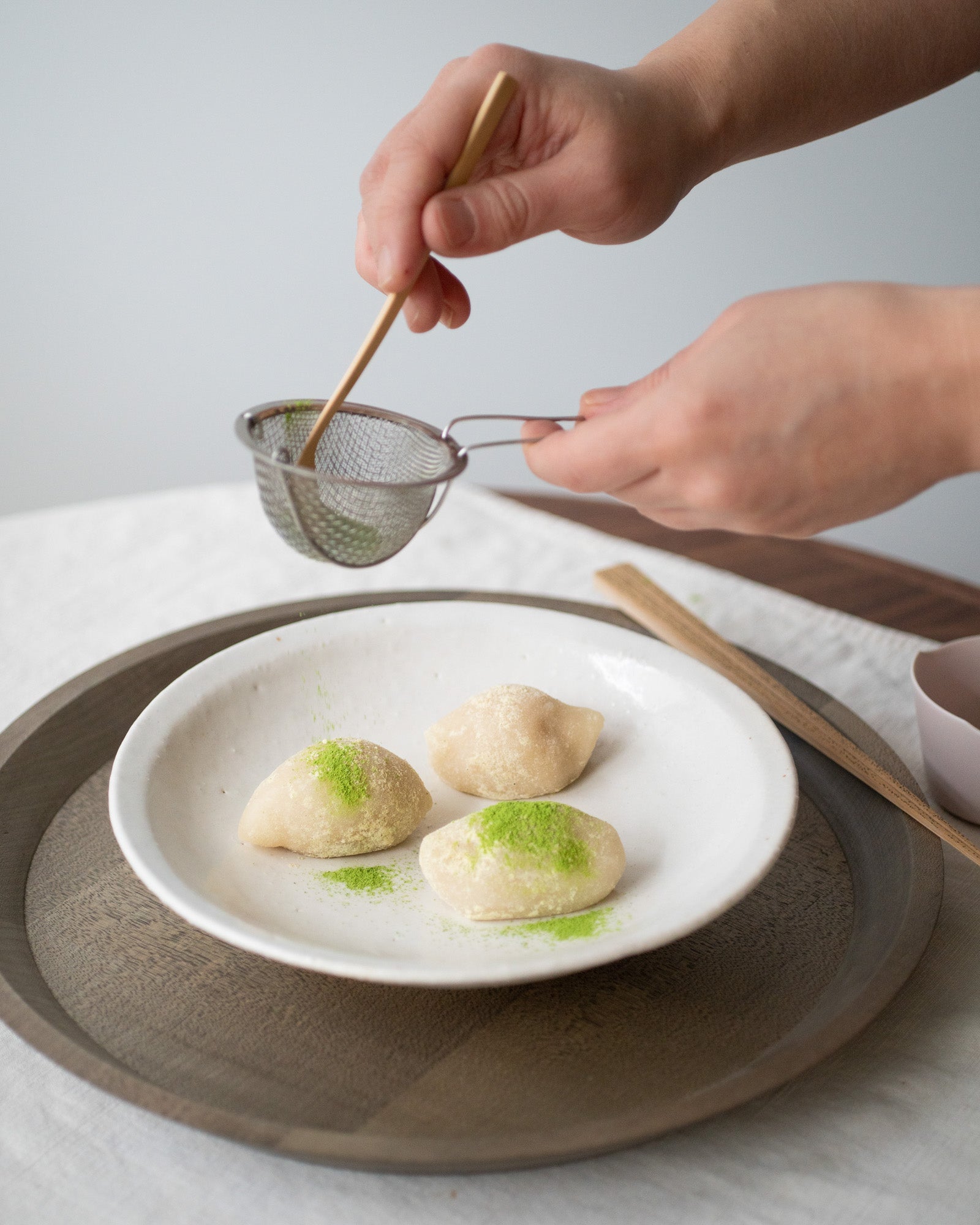 This little wagashi models its cute shape to this songbird and is called an uguisu mochi. Filled with sweet bean paste, they are only served during spring when these birds hold their spring choirs.
Read more