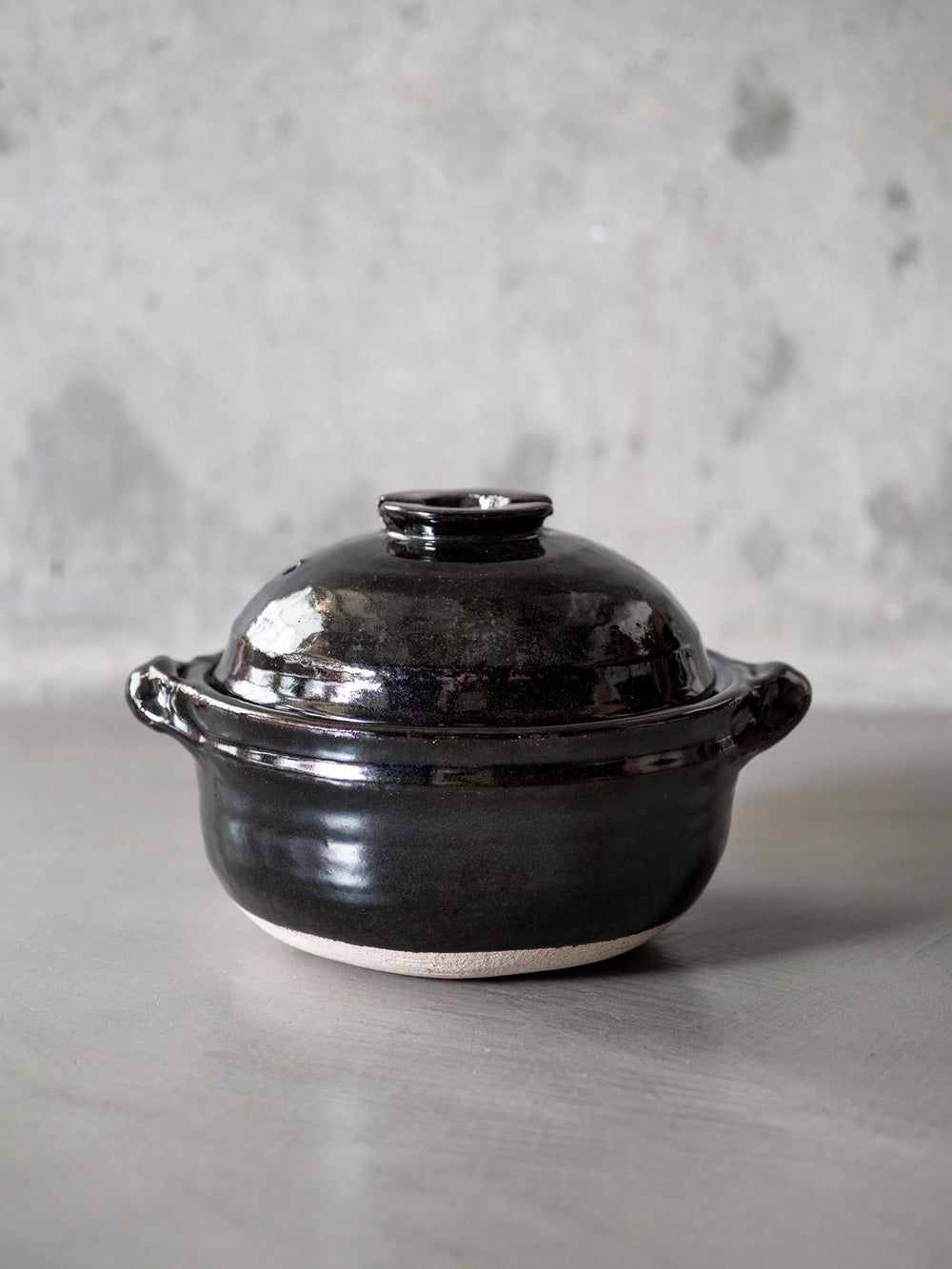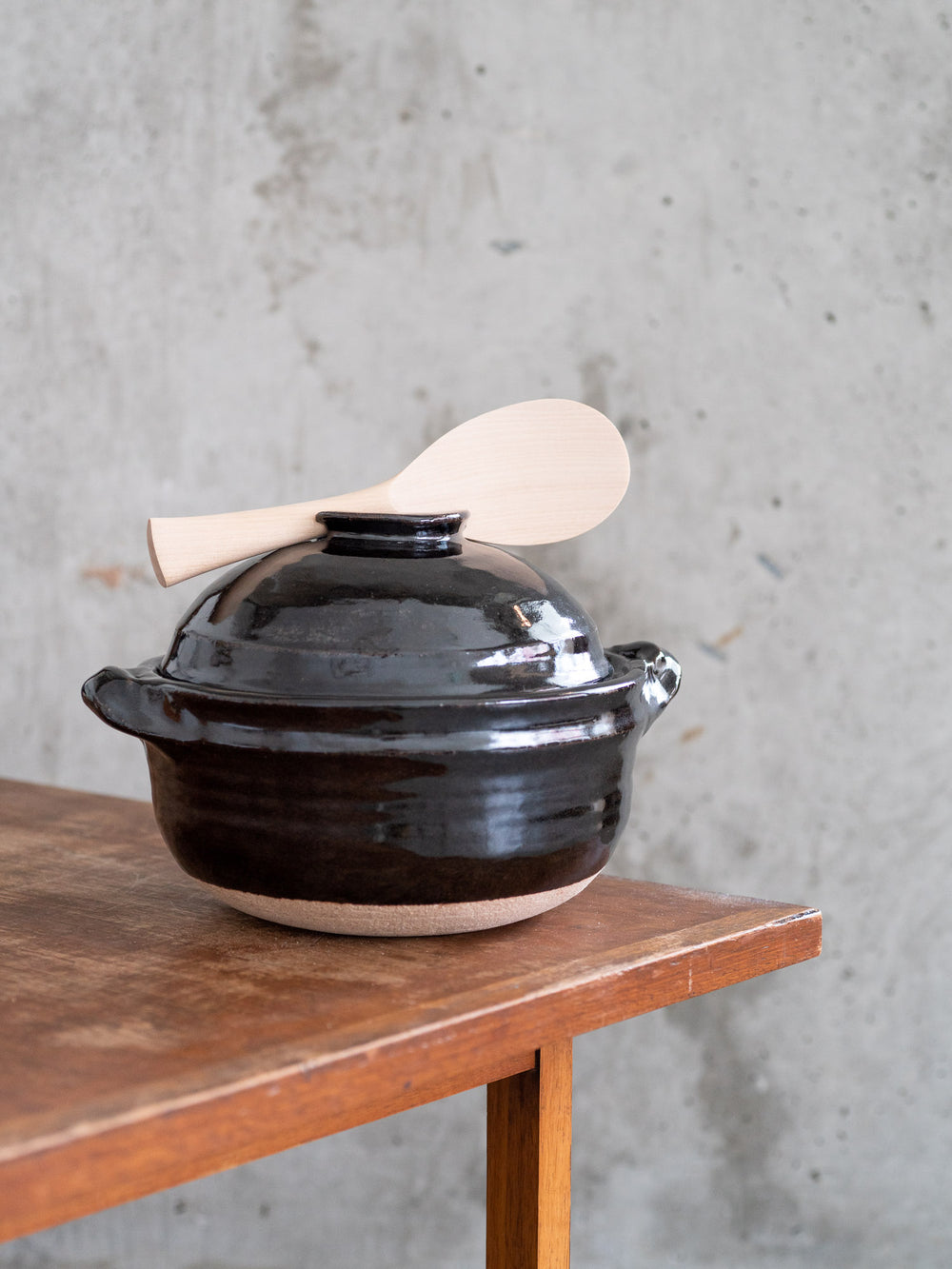 Iga Donabe Rice Pot
Sale price

$198.00
Regular price

$0.00
(/)
Pickup available at ITSUMO
Usually ready in 24 hours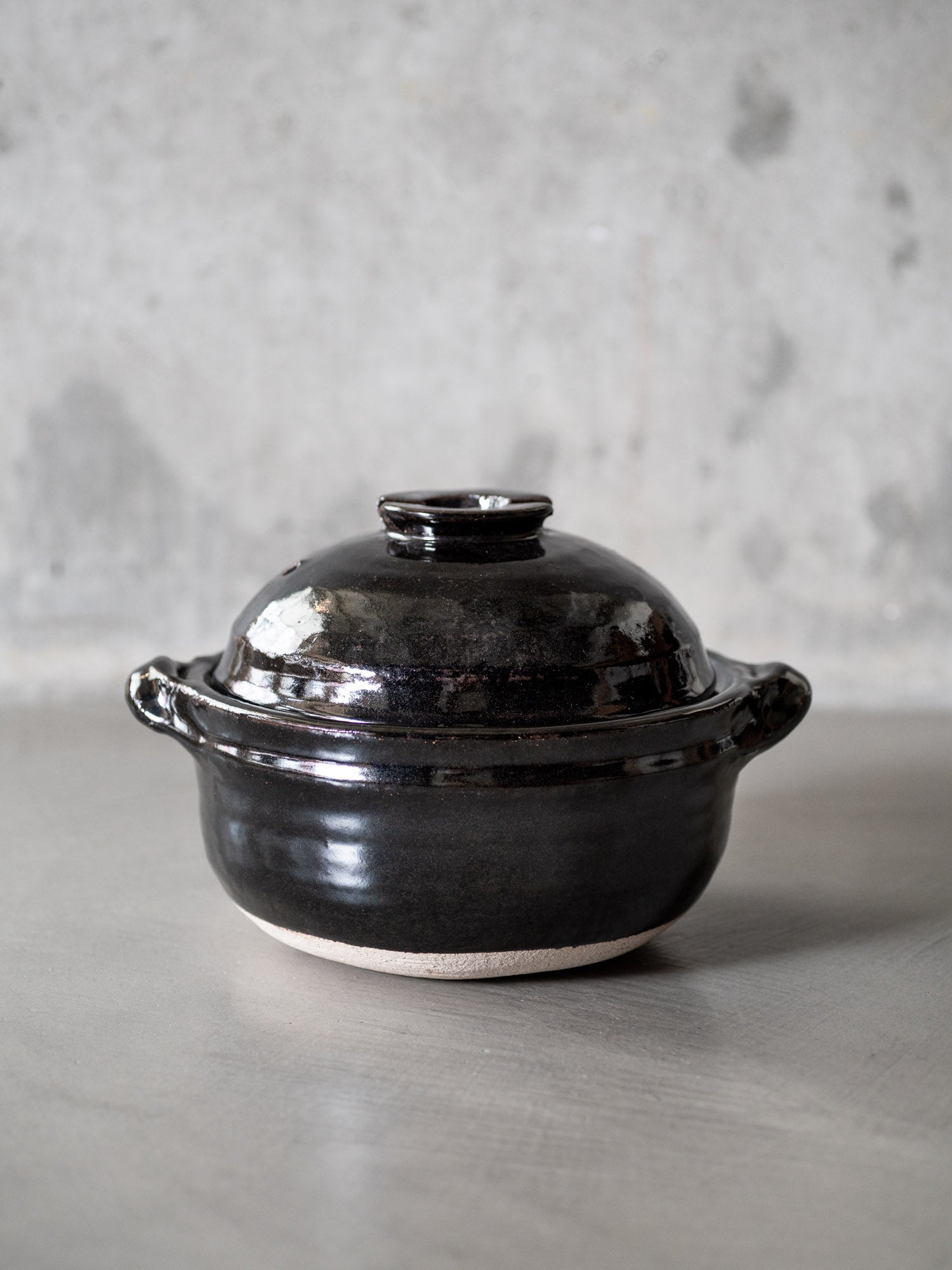 ITSUMO
Pickup available, usually ready in 24 hours
Donabe, a traditional Japanese multipurpose earthenware pot, is most often used for 'hot pot' cooking, soup, etc. For all seasons, the Azmaya Donabe Rice Pot uses the ideal "Iga clay" to deliver the best solution for everyday rice preparation. Delicious and moist rice is easy to cook each and every time.
Handcrafted using traditional techniques in the city of Iga, Mie Prefecture, one of Japan's leading producers of pottery known as Iga-ware, the Azmaya Donabe Rice Pot benefits from the region's uniquely rich soil texture, offering superior heat retention and breathability, making it ideal for use as a cooking tool. Azmaya has collaborated with Iga craftsmen to develop a form that demonstrates all the desirable characteristics this unique example of ceramic ware has to offer helping to deliver the highest performance rice cooking tool.
The trick to delicious rice is to keep the cooker as close to the exact temperature where the rice starch properly gelatinizes. The Azmaya Donabe Rice Pot, due to its excellent heat retention, keeps this optimum temperature over a longer cooking period. The perfectly rounded pot, with thick clay walls, promotes a convection heat, circulating evenly around the rice as the heavy inner and outer lids apply pressure without allowing too much steam to escape. This ideal structure of the Donabe Rice Pot requires no adjustment to heat levels once the desired flame level has been achieved.
Extremely resistant to heat while reacting well to repeated firing, Iga-ware utilizes clay and natural glazes to deliver an elevated level of hardness while the pebbles in the natural material result in a beautiful character and texture.
To help lengthen the longevity of your Azmaya Donabe Rice Pot, and to prevent the possibility of unwanted cracks forming in the clay material, it is important to prepare the rice pot using the "Medome" method before first use. This process helps to close any small air bubbles that may have formed on the surface of the clay. Please see our Care instructions for a detailed before-first-use preparation process.
It is also important to never wash your Donabe Rice Pot using cold water before the clay has had a chance to cool. Similarly, do not apply heat to your Donabe Rice Pot if the bottom is still wet from washing. Sudden temperature changes can shock the clay material resulting in serious damage.
If cared for properly, the Azmaya Donabe Rice Pot should provide your family with many years, if not decades, of loyal use.
Not for use on an induction cooker.
Miyajima Rice Scoop is available separately.
This item does not qualify for free shipping.
Materials

Iga ware 伊賀焼, iga-yaki

Using local clay and traditional techniques, Iga ware (伊賀焼, Iga-yaki) is a style of Japanese pottery traditionally produced in Iga city of Mie prefecture, Japan.

Iga ware carries a rich tradition that can be traced back to the Nara Period (710-794), featuring a wild beauty actualized by the unique quality of the baked clay. Due to the handcrafted production, there are individual differences in shade, gloss, and size of glaze. Its beauty is one of a kind.
Care

Gas stove and microwave safe. Not for use on induction heating. Oven safe up to 250℃. Hand wash only, do not put in the dishwasher.

How to Season:

Iga-style donabe is made of porous clay. It is important to season the donabe before using it for the first time to prevent leaks or cracking. The best and easiest way to season the donabe is to make rice porridge in it. This simple seasoning step makes the donabe last for many years to come.

1. Before you use, make sure the outer bottom of the donabe is totally dry.

2. Pour water to about 80% of the pot, add cooked rice (about 20%). Stir the water and rice often and cook it with a low ~ medium-low heat until it becomes like paste.

3. Turn off the heat and let it cool down for about 1 hour.

4. Remove the rice porridge from the donabe, and rinse the donabe thoroughly.

5. Wipe off moisture and let it dry completely before using it for the first time.

You can repeated this procedure again if you find any cracking in the bottom of the donabe or leaking after regular use.

Care:

Wash with lukewarm water and a mild dish soap. Place upside down and let dry completely before storing. This prevents possible mildew to grow.

Make sure that the bottom is dry before you set the donabe on the heat. Any moisture on the outer bottom surface could cause possible cracking when heated.

If you find a crack on the donabe that goes to the edge or has any visible damage, stop using it immediately.
Gift Wrapping

Gift wrapping is available on all items. Add gift wrapping at checkout and leave us a note with your gift message.
Shipping

Free Economy Shipping to Canada and the USA on orders over $100

Some products don't qualify for free shipping.

US Flat Rate Shipping $15 USD

Canada Flat Rate Shipping $17 CAD

INTL shipping rates calculated at checkout

See our Shipping Policy for complete details
Returns & Exchanges

Regular priced items in original, unused & mint condition with applicable tags and all packaging materials are eligible for store credit or exchange within 7 days of purchase. 

RMA# required for all returns.

ITSUMO does not currently offer Return Shipping cost coverage.

Certain products do not qualify for Return or Exchange.

See our Return Policy for complete details.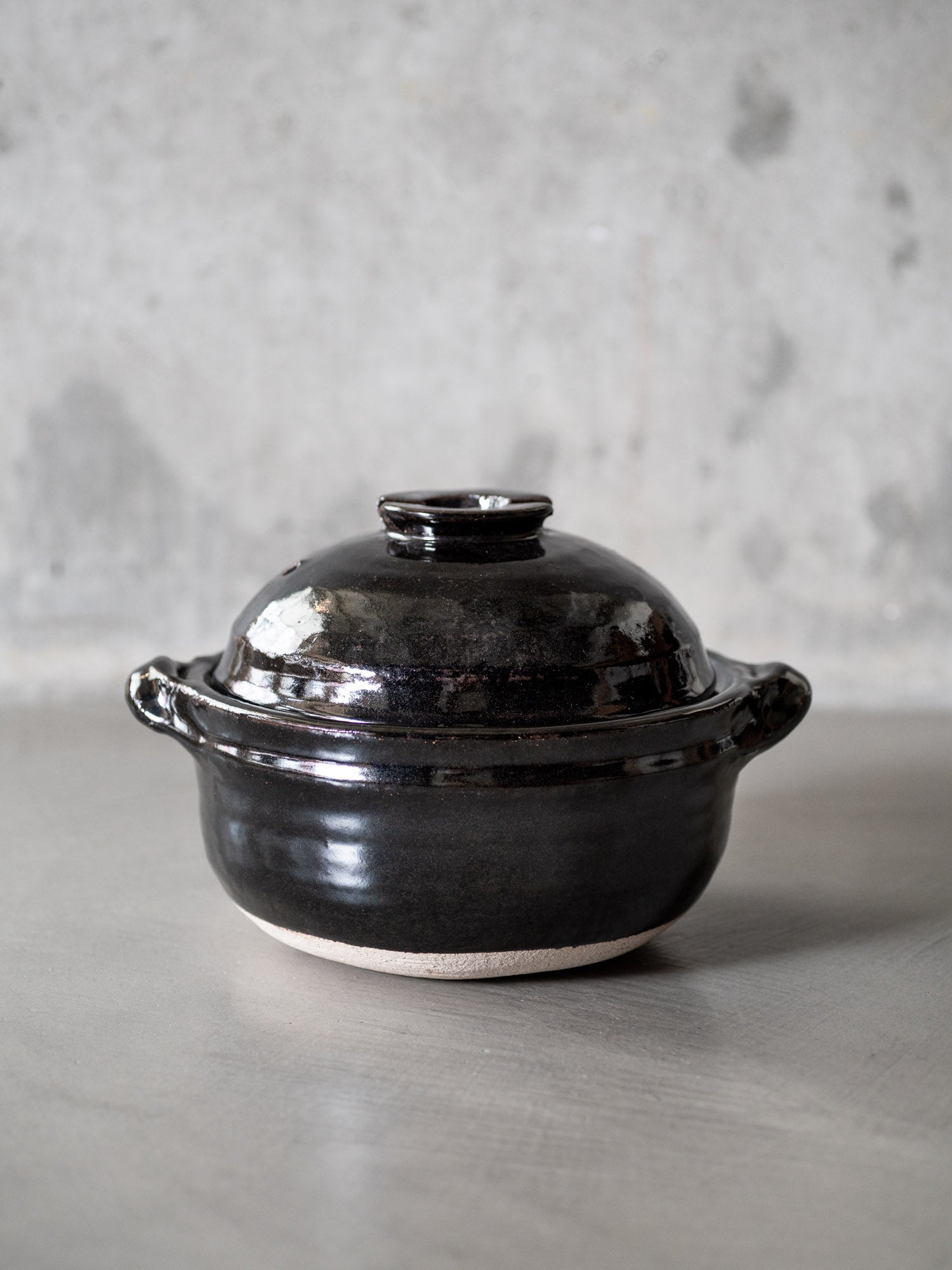 Iga Donabe Rice Pot
Sale price

$198.00
Regular price

$0.00
Choose options