01 and ITSUMO invite you to celebrate the holidays and the launch of the new 01 studio space at 478 Union Street.
Our pop up shop will have a special section along with the evening event. Please come visit to find our selection of Japanese goods and crafts focuses on three core elements: 衣 [dress] 食 [eat] 住 [dwell].
01 Production Agency is a full service photography studio specializing in creating brand content.
Our special invitations for this event will have the selection of traditional Japanese incense. Please enjoy.
Date: 2017. 12. 14 Thursday
Open: 6 pm -11pm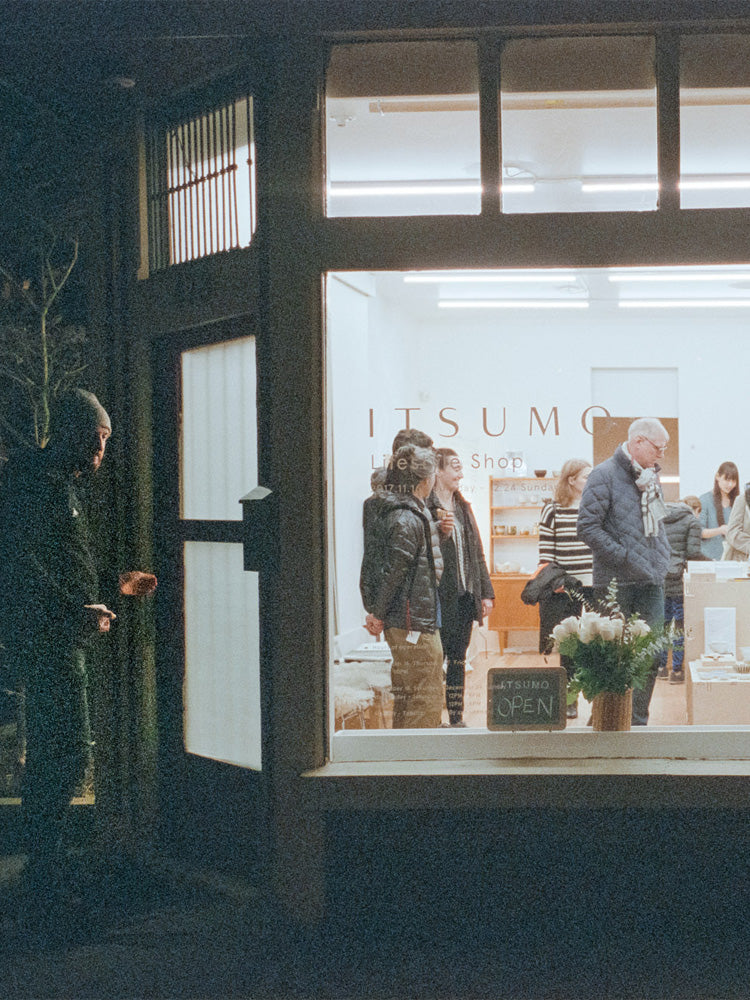 Last minute gift shopping? Our pop-up shop is open till 8pm every night (Sunday till 6pm). During the busy season for all the dinner parties and holiday event, we're here to assist you to f...
Read more
Customer Appreciation 2017.12.26
We wanted to say thank you one more time before we finally close our doors, at least until the next ITSUMO popup event in Late Spring, 2018. Please join us at the shop, Tuesday, December 26th, 12-...
Read more