Welcome to the series of posts made in collaboration with Kintoki sweets and ITSUMO Life exploring Japanese culture and seasonal observations.
Today we have entered the 17th microseason of 寒露 Kanro, the season of "cold dew" where the mornings and evening become chilly and we start to crave warm cosy fall food. In Japan, autum is referred to 食欲の秋 Shoku-yoku-no-aki = "Appetite Autumn". The almost-full moon that appears in the evening around this time is referred to as the "chestnut moon", and themes on harvest and thanksgiving are celebrated.
For celebrating our favourite autumn harvest, we picked up some fall eggplants (秋茄子 Aki-nasu). Fall eggplants are esteemed and thought to be especially delicious as the cooler weather produces thinner, tender skins and their slower growth develops more flavour than their summer counterparts.
Featured today is the traditional Japanese autumn dish, 茄子田楽 Nasu Dengaku. Sen used her homemade miso, that she started in the spring, to make a sweet miso glaze to dress the grilled eggplants. The dark Okinawa sugar used in the glaze gives it a caramel-y smoky sweetness to compliment the salty miso. The finishing touch is added with kinome herbs, enhancing the whole flavour.
The tableware featured also here is a ReIRABO plate in spring mint green by Yumiko Iihoshi Porcelain. We love the ReIRABO glaze that expresses undulating texture and the subtle variation in the tones. The dark miso glaze contrasted on the soft pastel colour appears more beautiful and apetiting. We hope you enjoy using these large dinner plates for the special dinner gatherings to celebrate the fall harvest and give thanks to the land and to the people that grow our food.
We are grateful for the bountiful harvest that the weather has brought to us. Hope everyone spends a lovely thanksgiving weekend!
Until our next exploration,
ITSUMO & Kintoki Sweets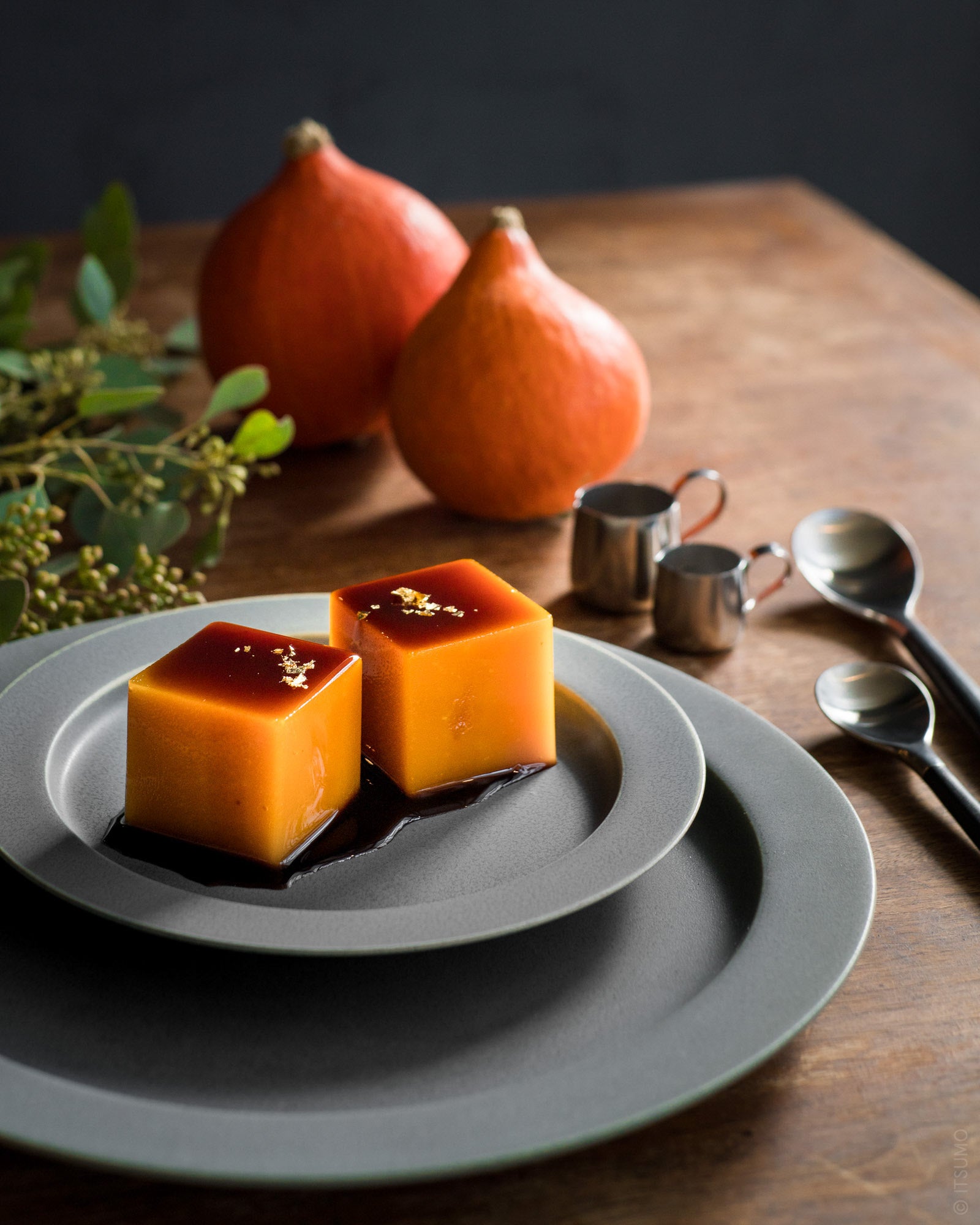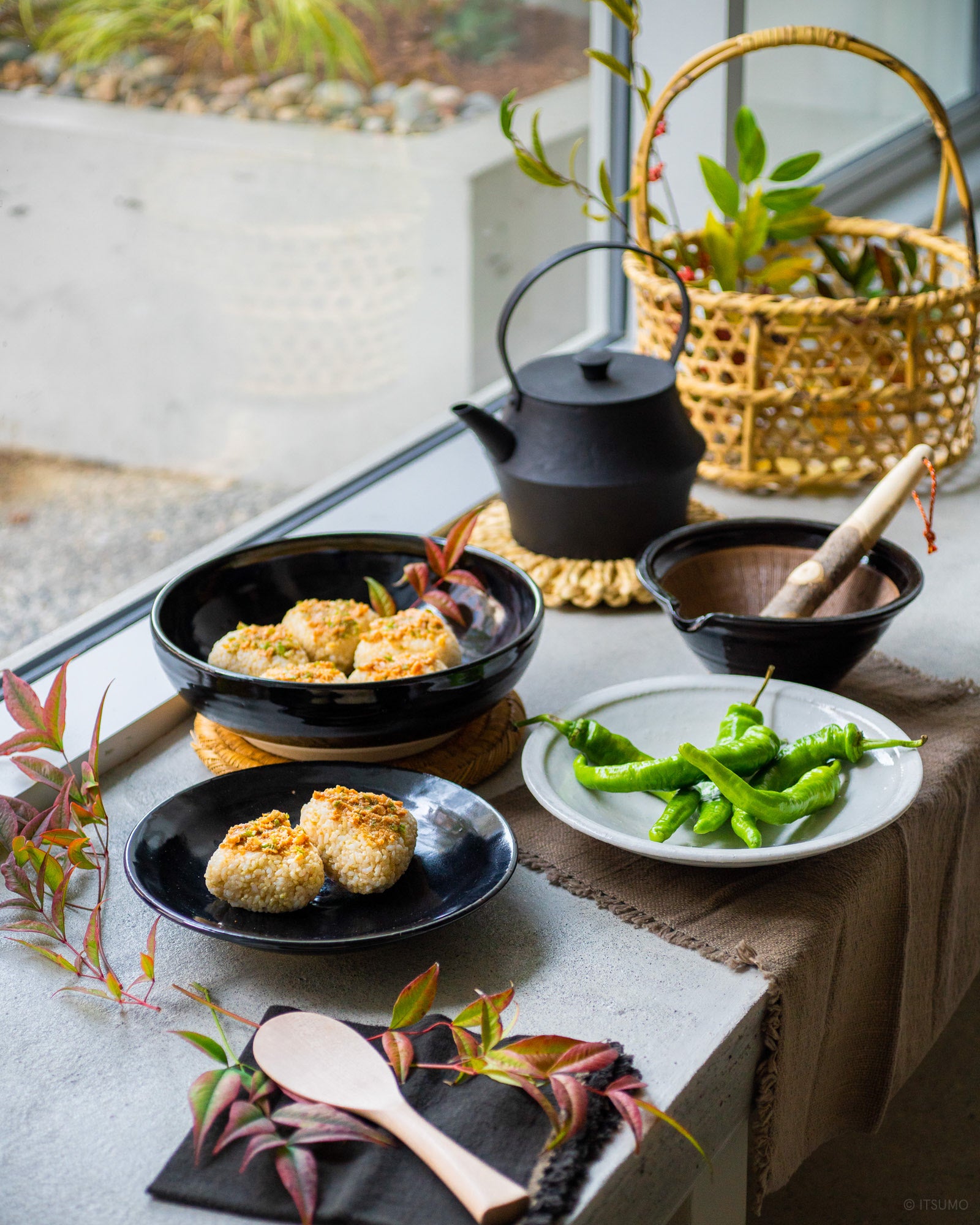 24 SekkiOctober 23 – 霜降 Soukou
We decided to use late harvest Portuguese peppers, walnuts, and Sen's homemade miso to make these brown rice miso onigiri to celebrate the concept of 名残 nagori.
Read more