Welcome to the series of posts made in collaboration with Kintoki sweets and ITSUMO Life exploring Japanese culture and seasonal observations.
Today we are going to explore 穀雨 kokuu, the 6th micro season in the 二十四節季 24 Sekki solar calendar.
穀雨 Kokuu is a funny name for a micro season, the literal translation is "grain rain" but many names for Japanese micro seasons are actually abbreviations of 4 character long sayings, the extended form of Kokuu is 雨生百穀 Uryuuhyakkoku "the rain brings life to 100 types of grains"… it's quite the mouthful so thankfully it's been shorted to use just 2 of the characters making it the compact "grain rain".
The spring grain rains are crucial to prepare the fields for water intensive gains like rice, so even when it becomes tedious we are still thankful as the rain eventually grows delicious food. For celebrating Kokuu, Sen has made these spring treats called 草餅 kusa-mochi, sticky rice dumplings with young yomogi herbs (Artemisia princeps) that are filled with a sweet red bean paste. Kusamochi is very soft, we love the hand rolled look of each little dumpling.
Photographed here together is the very thin ceramic plate by Babaghuri (available in-store for more sizes). The light green glaze and its delicate handmade shape pick up the small details of the ingredients on the plate, complimenting the friendly shapes of Sen's kusa-mochi. The dusting of kinako toasted soy powder is a beautiful touch to prevent the mochi from sticking while adding a sense of airy elegance to the presentation.
Whenever we pair food and tableware we like to imagine what will compliment or what will contrast the dish. Sometimes it can be a long process to decide, but other times a piece like this will jump out and we know it's the one immediately!
Next time you visit our shop, we hope that you find a piece that will inspire you for a special recipe or seasonal foods to entertain on your table.
Until our next exploration,
ITSUMO & Kintoki Sweets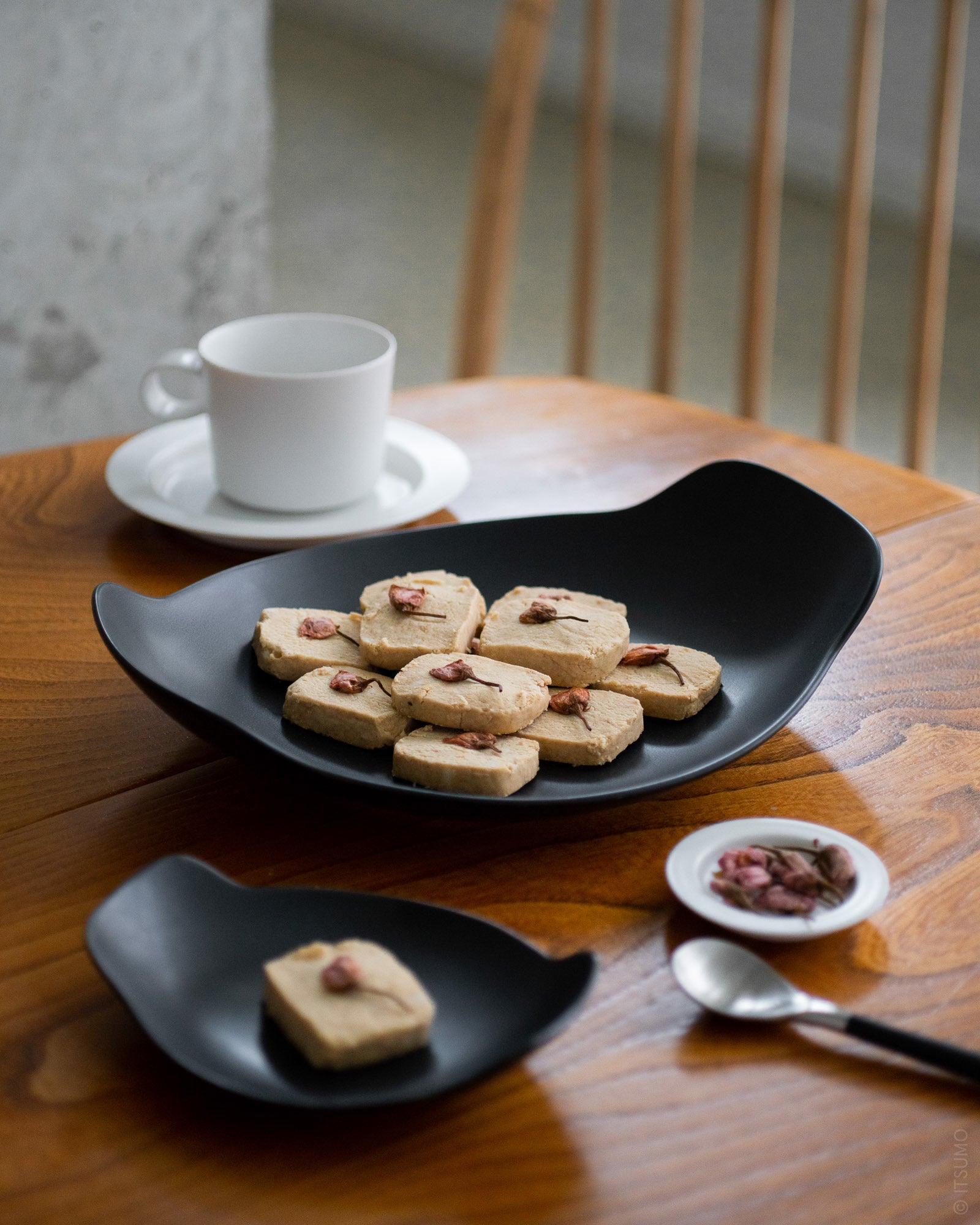 The salted sakura sable cookies that Sen made invoke a happy feeling of springtime, anticipating the arrival of new growth and all the different varieties of cherry blossoms we have growing in Vanc...
Read more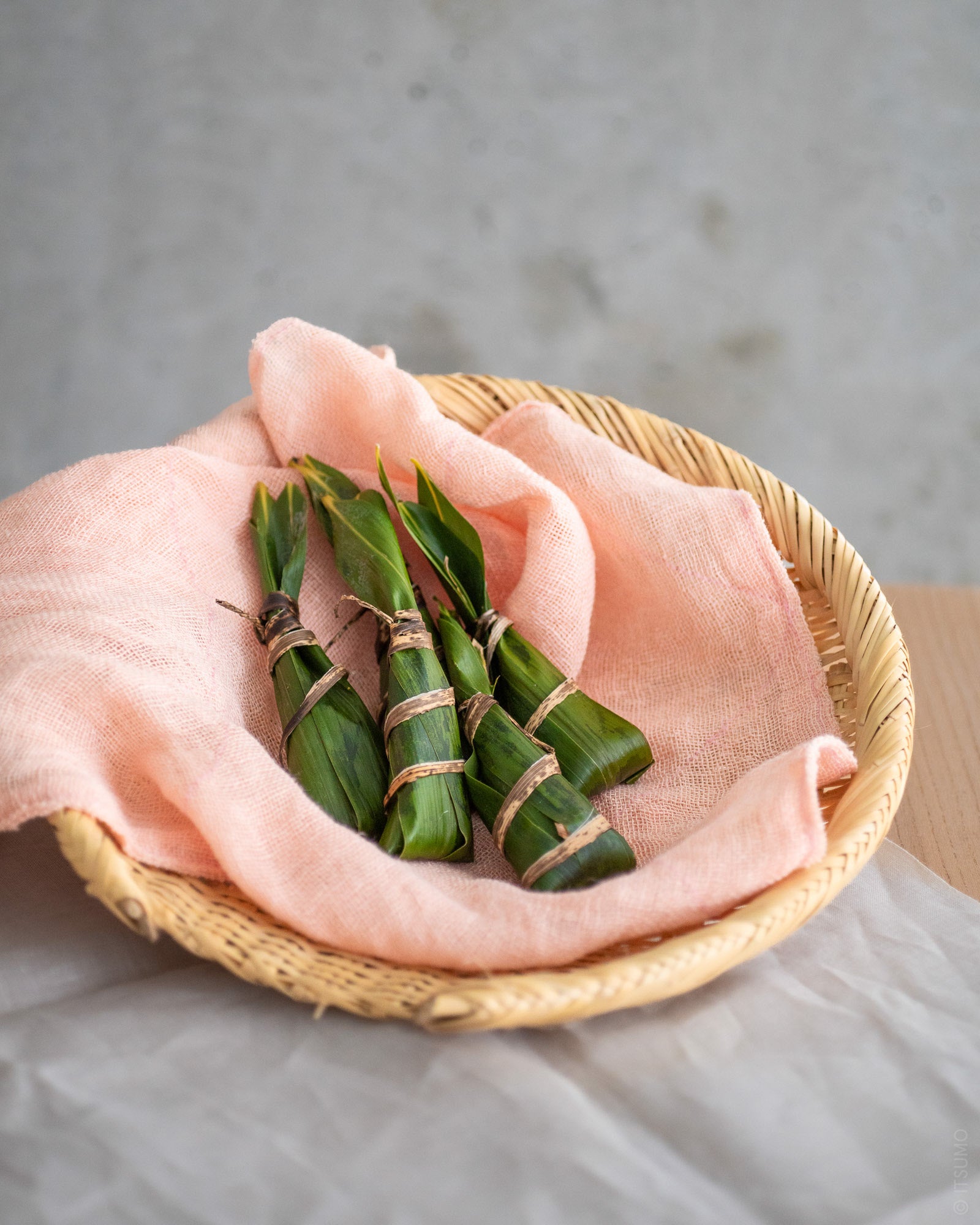 As the sun gets higher in the sky everyday, we start to get longer days and begin transitioning into more summer-like weather with rikka (立夏) or "Summer Arises".
Read more